Seeking the True, the Good and the Beautiful!
12"x 16" oil/linen

by Robert J. Simone
$1,500
Available

"To wonder and delight in the beauty of nature is a good that deserves our attention. For me, painting is both a means and an aide to the contemplation of all that is True, Good and Beautiful!" Robert J. Simone
I'll be plying my craft at "Easels in Frederick"
June 16th - 21st, 2014!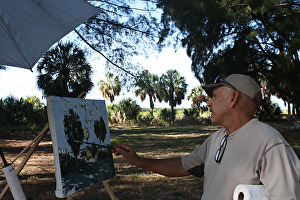 Painting in Ft. Desoto Park